What is Parkinson's Disease?
One million people in the US suffer from Parkinson's disease, a chronic and progressive movement disorder. Symptoms can vary from person to person but generally, those with PD lose control over their range of motion which gets worse as time goes on. That being said there is hope through medication even though some may not have symptoms for years after diagnosis or might never experience them at all! It's important to know about these changes because they will impact day-to-day life and how you live your best life every day.
At New Century Home Health Care, we believe the healing process is quicker in the comfort of one's home where you feel more at ease and secure when surrounded by loved ones in a familiar setting. We bring the highest level of service into the home with compassionate care and understanding.
Our team of nurses, certified homecare aides, therapists and social workers closely work and coordinate with our patients' physicians to address our patient's individual needs. Our highly qualified clinical team's mission is to provide the most patient-focused home healthcare services available.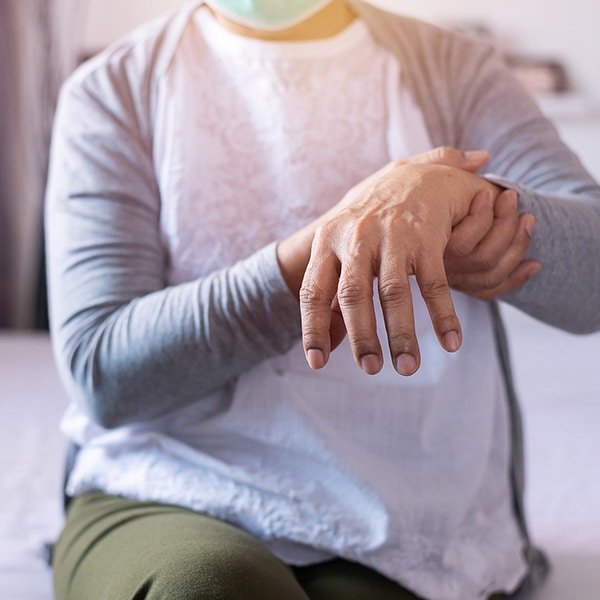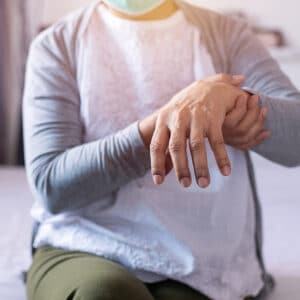 Some common Parkinson's Disease symptoms include:
Tremors
Balance problems
Constipation
Low blood pressure
Dizziness
Erectile and urinary dysfunction
Fatigue
Depression
Anxiety
REM sleep behavior disorder is one of the strongest indicators for Parkinson's disease and can be observed during a pre-diagnostic symptom. When someone acts out their dreams while still asleep, this is said to have REM sleep behavior disorder. Additionally, research has found that both loss of the sense of smell and minor changes in cognitive ability are symptoms related to Parkinson's disease as well.
Other Common PD symptoms include the following:
Tremor of hands, legs, arms, jaw and face
Slowness of movement
Stiff limbs
Imbalance and loss of coordination
Speech problems
Muscle pain
Difficulty swallowing
Freeze attacks
For a diagnosis, doctors generally look for at least four motor symptoms. Some people experience tremors first, while others notice their imbalance before anything else. If you or someone you know has any of the above symptoms, it might be worth a visit to the doctor.
Parkinson's disease is a degenerative neurological disorder that affects the body and mind. With an increasing number of patients experiencing symptoms, there are new treatments emerging to offer relief from these unpleasant side effects for some sufferers.
Deep Brain Stimulation (DBS) has been shown to be successful in giving Parkinson's sufferer greater control over their movement thanks to its ability stimulate certain parts of the brain with electricity which can reduce tremors or stiffness while also improving mood and cognitive function.
As Parkinson's disease progresses, the symptoms will become more challenging to manage. Adapting your loved one's home with handrails and mats can help them perform daily tasks safely without having to worry about accidents along the way.
New Century Home Health is here for you and your family as they navigate this difficult journey together so that they may maintain a high quality of life well into older years.
In-Home Care for Parkinson's Disease Patients
When home healthcare becomes necessary, New Century Home Health can provide skilled home health aide services for the elderly and infirm in their own homes.
A nurse is always available to discuss your case with you twenty-four hours a day, seven days a week. Depending on what level of service you need, we are able to be there at any time! Sometimes private medical insurance or Medicare will cover this cost depending on orders from your physician; if not long-term care insurance may pay when one cannot perform activities of daily living themselves anymore.
Taking Care of Someone with ALS
Your ALS care plan should include other assistive devices for eating, sleeping, and speaking. The latter can be adapted for hand or eye use to ensure improved quality of life. Furthermore, you should seek out support from others, including:
Neurologist
Physical therapist
Speech and swallow therapist
Nutritionist
Respiratory therapist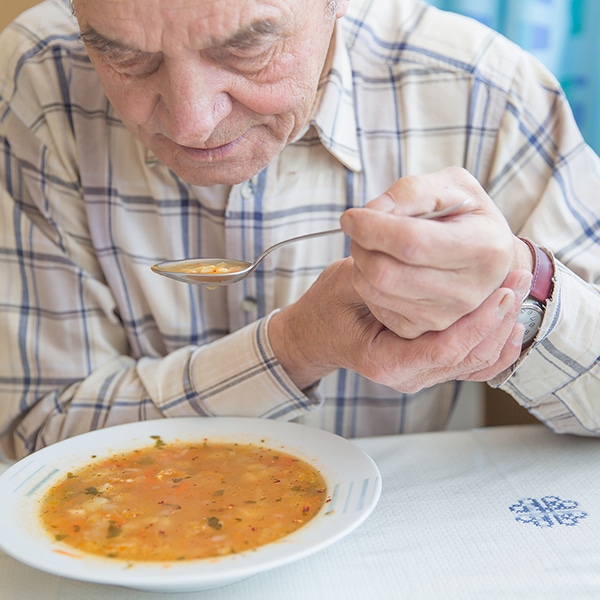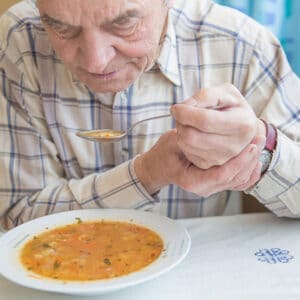 What is ALS?
ALS, or amyotrophic lateral sclerosis, is a progressive neurodegenerative disease that affects nerve cells in the brain and the spinal cord. A-myo-trophic comes from the Greek language. "A" means no. "Myo" refers to muscle, and "Trophic" means nourishment – "No muscle nourishment." When a muscle has no nourishment, it "atrophies" or wastes away. "Lateral" identifies the areas in a person's spinal cord where portions of the nerve cells that signal and control the muscles are located. As this area degenerates, it leads to scarring or hardening ("sclerosis") in the region.
Does Medicare Pay for In-Home ALS Care?
Medicare is a form of health insurance provided by the federal government for people over 65 or those under 65 with disabilities. For people with ALS, Medicare covers assessments for speech-language pathology, and physical, occupational, and respiratory therapies. It also covers durable medical equipment (DME), as recommended by a physical therapist. Medicare covers consultations with physical therapists to teach family caregivers and/or personal care assistants (home health aides or certified nursing assistants) how to help with range-of-motion exercises and how to use the DMEs. Hospice care is also covered under Medicare.
There is no 24-month waiting period for people with ALS to receive Medicare benefits. People with ALS, who are deemed to be homebound, will receive Medicare benefits as soon as they receive social security disability benefits. However, Medicare only covers intermittent, short-term care needs. People with ALS typically need long-term, skilled, and personal care that is not covered by Medicare.
Visit medicare.gov for more information.
Consider seeking out respite care for extra assistance. Taking care of yourself will only make you a better caregiver.
Talk to New Century Home Health today. Providing exceptional In-Home ALS and Parkinson's Disease Care in Madison Heights, Clinton Township, Birmingham, Farmington Hills, Fraser, Livonia, Southfield, Sterling Heights, Troy, Utica, West Bloomfield Township. We provide home health care in all of these counties in Michigan: Oakland, Macomb, Wayne, St. Clair, Saginaw, Lapeer, & Genesee.
New Century Home Health Care
1387 E. 12 Mile Rd.
Madison Heights, Michigan 48071

Latest posts by New Century Home Health Staff
(see all)