Senior Health: The air in America is not getting any cleaner. According to the National Institute of Health, one in fifteen people in the United States suffers from chronic obstructive pulmonary disease (COPD).
This disease causes inflammation in the lungs that can lead to a variety of serious health conditions including lung cancer, heart disease, and even a lowered life expectancy. COPD is caused by the inhalation of harmful particles in the air such as dust, smoke, and smog. The air is getting more and more polluted as the population becomes larger and the number of vehicles on the roads keeps increasing. Senior health is important to keep an eye on.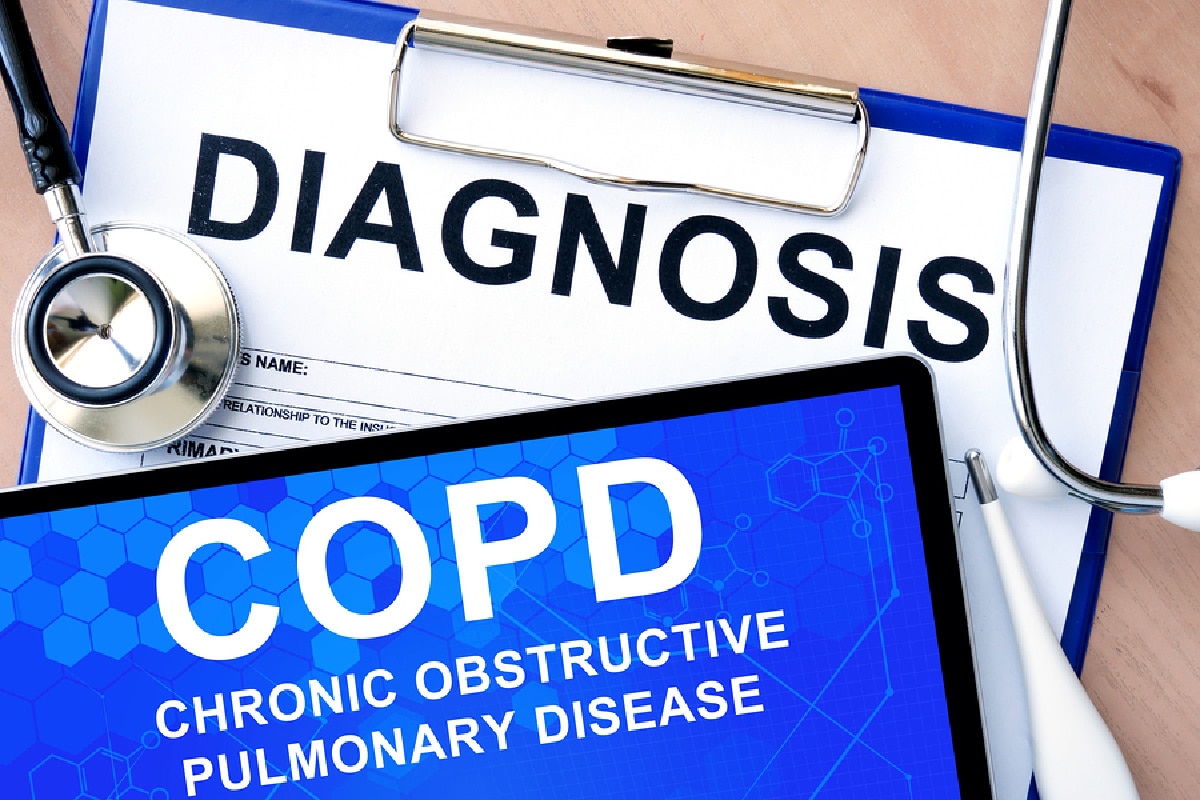 What to Do After a Diagnosis
But what happens after you get a diagnosis of COPD?
COPD is one of the most common causes of death in the United States. According to the American Lung Association, COPD is the third leading cause of death in this country, and people who suffer from it tend to die prematurely, on average at age 66.
While there is no cure for COPD, the symptoms can be managed. One of the most important things to do after a diagnosis of COPD is begin treatment right away. This is because early detection has been shown to improve the outcome of the disease.
According to the National Heart, Lung, and Blood Institute (NHLBI), one of the most important things to do after a COPD diagnosis is to quit smoking. The NHLBI estimates that people who continue to smoke after a COPD diagnosis are more than ten times more likely to die prematurely.
Other things you can do after a diagnosis of COPD include:
-Maintain a healthy diet
-Increase your level of physical activity
-Stay away from secondhand smoke
-Get your flu shot
-Get annual checkups
-Avoid environmental exposure to irritants
-Keep your weight at normal levels
Treatments for COPD
Although COPD does not have any cure, there are treatments that can help manage COPD symptoms and prolong health and life.
One simple treatment is exercise- this will increase the health and ability of your senior's cardio and respiratory systems. Another treatment is oxygen, which will help with your senior's shortness of breath and ensure they are getting the oxygen they need. This can be delivered today through mobile pumping stations the size of a purse. Finally, pulmonary rehabilitation can be undertaken with the coordination of trained medical professionals to strengthen the respiratory system.
In addition to pulmonary rehabilitation, oxygen and exercise, there are a number of medications available to help COPD patients handle their symptoms. Some of these include bronchodilators which help to open the airways of the lungs and prevent shortness of breath. These types of medications are typically used to manage the short-term symptoms of COPD.
Patients are also often given corticosteroids to help reduce inflammation in the lungs.
Patients with COPD are encouraged to take their medications as prescribed by their healthcare providers. These medications can help to reduce the damage caused to the lungs by inflammation.
Senior Health: Conclusion- What to Do if Your Senior is Diagnosed With COPD
COPD is a difficult disease and unfortunately an incurable one. Many seniors find it more and more difficult to carry out everyday tasks such as cooking, cleaning, and transportation as the disease progresses. That is where 24-hour home care can help. With 24-hour home care, you can ensure that these everyday tasks are taken care of whenever they need to be, giving you and your family relief and you're senior the care they need. Call us today and see if 24-hour home care is right for your family and senior health!
If you or an aging loved-one is considering Home Care in Warren, MI, please contact the caring staff at New Century Home Health Care today. (248) 398-9600
Sources:
https://www.nhlbi.nih.gov/health-topics/copd
Latest posts by New Century Home Health Care Staff
(see all)