Respiratory Care at Home | Respiratory Disease Care
What is Respiratory Disease Care at Home?
New Century Home Health Care provides skilled nursing services for patients with respiratory disease to help them heal at home and get back to being independent again.
When a physician writes an order for home health care services, one of New Century Home Health Care's registered nurses will visit the patient's home to assess their needs.
The nurse will ask the patient questions about his/her hospital discharge instructions, diagnosis, symptoms, medications and more. This information helps the nurse create a unique plan of care. 
At New Century Home Health Care, we believe the healing process is quicker in the comfort of one's home where you feel more at ease and secure when surrounded by loved ones in a familiar setting. We bring the highest level of service into the home with compassionate care and understanding.
Our team of Skilled Nurses, Physical Therapists, Occupational Therapists, Speech Therapists, Medical Social Workers, and Certified Home Health Aides closely work and coordinate with our patients' physicians to address our patient's individual needs. Our highly qualified clinical team's mission is to provide the most patient-focused home healthcare services available.
Providing exceptional Respiratory Disease Care at Home in Madison Heights, Clinton Township, Birmingham, Farmington Hills, Fraser, Livonia, Southfield, Sterling Heights, Troy, Utica, West Bloomfield Township. We provide home health care in all of these counties in Michigan: Oakland, Macomb, Wayne St. Clair, Saginaw, Lapeer, & Genesee.
How Home Health Care Helps Treat Respiratory Disease
New Century Home Health Care provides a range of home health care services.
These may include:
skilled nursing services
physical therapy
occupational therapy
speech therapy 
medical social work
home health aide


We also educate you and your family so you can manage the respiratory disease as independently as possible.
Home Health Care for Respiratory Disease Includes:
Education about your medications and how to manage your respiratory disease
Changes in diet and nutrition
Improvements in strength and mobility
A daily exercise routine
Monitoring vital signs and Oxygen Levels
Management of worsening symptoms
Tools to monitor blood pressure, heart rate, and weight.
Education for your family caregiver, so they will be included in your respiratory disease treatment plan
Who Receives Respiratory Care at Home?
When living with chronic health conditions like Chronic Obstructive Pulmonary Disease (COPD), respiratory failure, and other chronic respiratory conditions, breathing becomes extremely difficult. The skilled nurses at New Century Home Health Care understand the wide range of complications that accompany respiratory chronic conditions.
Our highly qualified team's mission is to provide the most patient-focused home health care services available.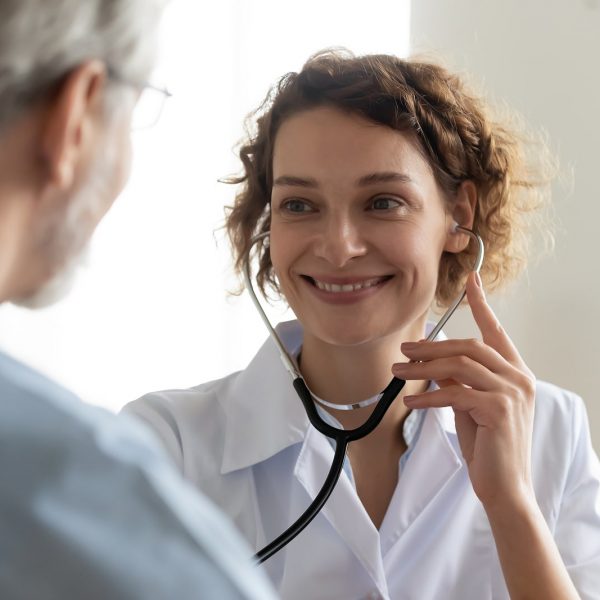 Chronic Respiratory Conditions
According to World Health Organization (WHO), chronic respiratory conditions block airflow, affecting the airways and other structures of the lung.
Some of the most common chronic respiratory conditions include:
Chronic obstructive pulmonary disease (COPD)
Asthma
Respiratory allergies
Occupational lung diseases
Pulmonary hypertension
Whether it's a short-term or long-term respiratory condition, our home health care services can assist in treating and managing your condition, so you and your loved one can function more independently.
We know you'll love getting care from our team, but don't just take our word for it, read our testimonials.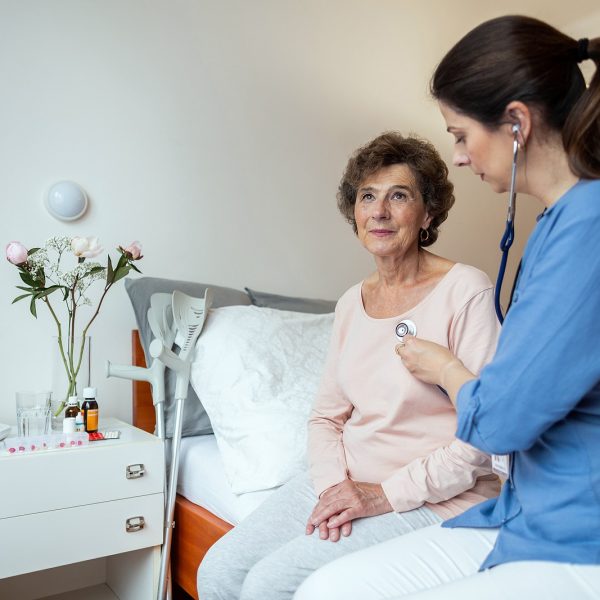 Does Medicare Cover Respiratory Disease Care at Home?
Medicare will cover skilled nursing care at home along with many other home health care services that are ordered by a physician and are medically necessary. We will work with you and your MD office.
Medicare covers inpatient hospital care and some of the doctors' fees and other medical items for people with Alzheimer's or dementia who are age 65 or older. Medicare Part D also covers many prescription drugs.
Medicare will pay for up to 100 days of skilled nursing home care under limited circumstances.
Our highly qualified team's mission is to provide the most patient-focused home health care services available.
What Does In-Home Respiratory Care Include?
Your home health team will come to your home at a time that is convenient for you. Over the course of your treatment, your team will:
Teach you about your disease and how to manage it
Show you how to use your medication properly
Review your respiratory equipment
Teach breathing techniques to help reduce shortness of breath.
If you're like most people, you probably prefer to recover from or manage your condition in the comfort and privacy of your own home.
When a skilled team of specialists provides home care, patients experience better outcomes.
New Century Home Health Care can be a safe and effective alternative to inpatient care.
The goal of our home health care team is to provide quality care in a safe environment so patients can maintain their independent lifestyles for as long as possible.
Prior to starting home respiratory disease management, a thorough assessment is performed to ensure that the patient is an appropriate candidate for services and to determine if other home care services are needed.
We have many different home health care services. View all our services and speciality services on our services page.